Our Meat
Our products include a range of quality meats all chosen from local farms which comply with the organic ethos as closely as possible.  where our beef on the bone/carcass is hung for at least 21 days, then into primal cuts and hung for a further week.
We are particularly renown for our fresh meat and homemade sausages.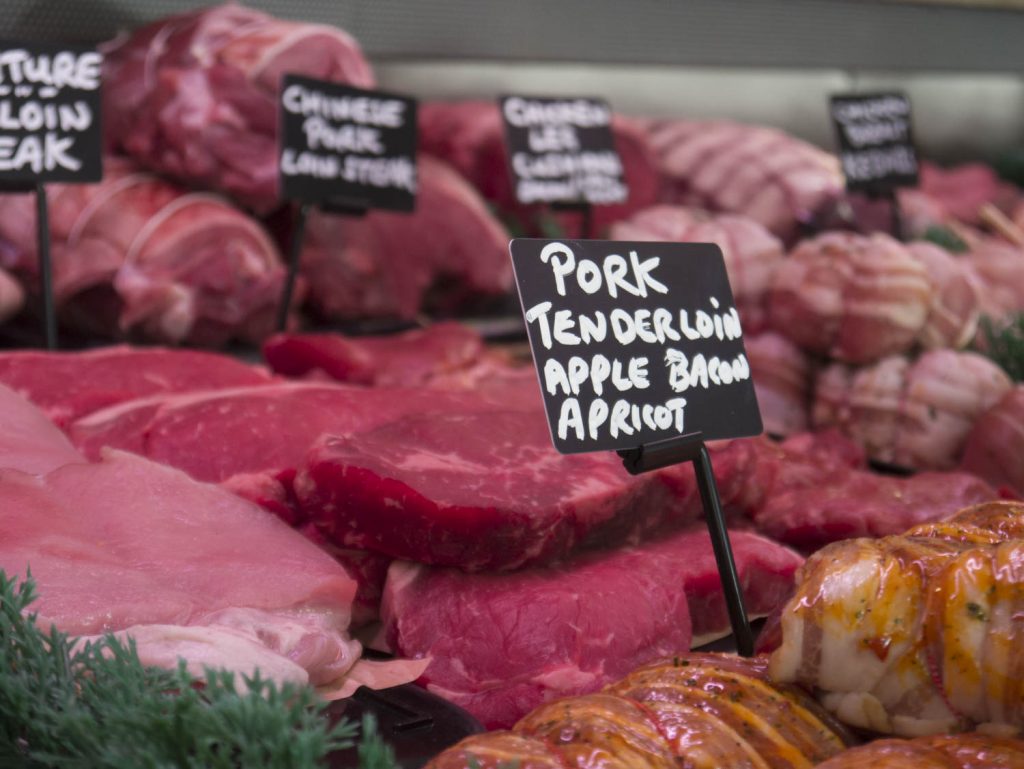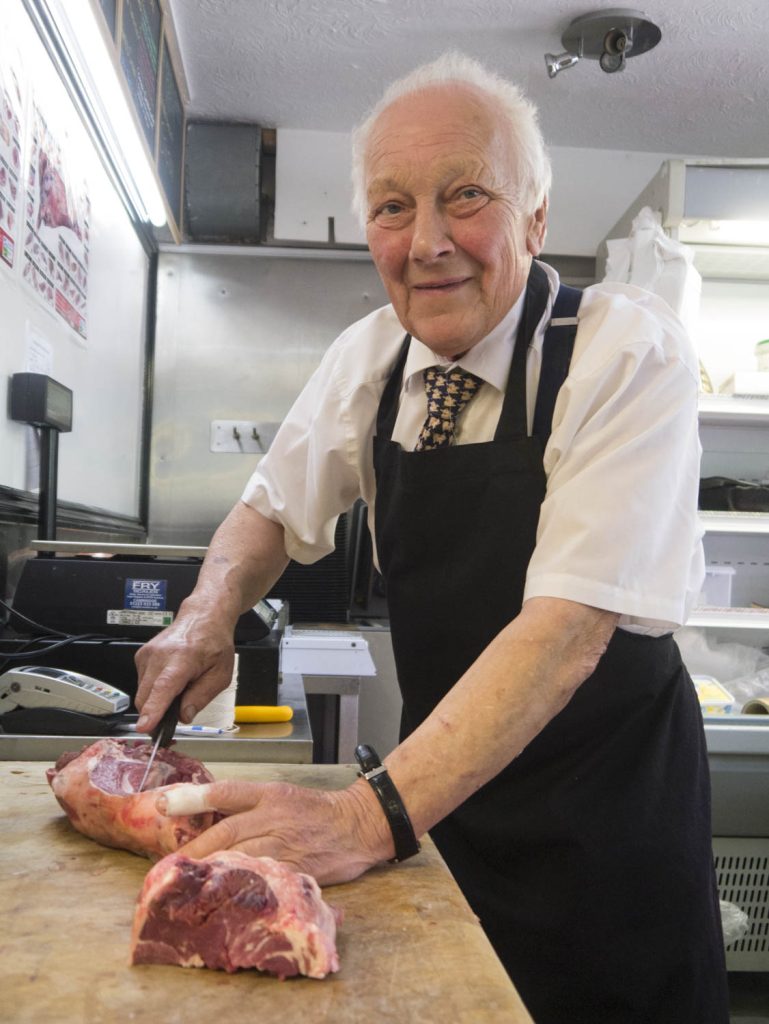 Fresh Meat
At Beaumont's Butchers we only provide the highest quality locally farmed meats.  Our butchers are highly skilled craftsmen of their trade, knowledgeable and always happy to help with cooking times and recipe ideas.
All our beef is hung in our fridges on the bone or carcass, for a minimum of 21 days being processed into prime joints and cuts.
Specialities
We serve a number or specialities that are top quality meats cut to serve a number of palate preferences.
Our specialities include the following:
Rolled Sirloin of Blythburgh Free Range Pork filled with mixed cheeses and French Garlic. Very popular!
Free Range double chicken fillet, filled with our own sausage meat then wrapped with Suffolk dry bacon and garnished with mixed herbs.
Free Range chicken fillet filled with blue cheese laid upon a bed of leeks, wrapped with Suffolk bacon.
Chicken Parcels including chicken legs, boneless, filled with sausage meat & apricots or sausage meat & bacon.
Too many others to list!!
Lambs
Mr Douglas from Suffolk is our local supplier of lambs, reared in grassland fields that surround Newmarket.
The lambs from Mr Douglas are of the uppermost quality and consistent week in, week out. A true welfare friendly product where the taste and tenderness sells itself.
Pork
All our pork is Blythburgh free range, to see how our pigs are raised click here
Poultry
Free Range turkeys from Great Grove all  golden promise Free Range turkey's
Free Range, high welfare and our new product free range herb fed chickens. These chickens are reared as nature intended on a GM-Free diet mainly from wheat with no antibiotics, growth promoters or stimulants of any kind.
Game
We have a selection of game including rabbits, pheasant, partridge and venison. All from local shoots.
Homemade Sausages
We are well known for our wide variety of sausages including our famous Beaumont's Fulbourn pork sausage, as well as gluten free, tomato, leek, chive, Jack Daniels, sage and onion, to name but a few.
We have about twenty different varieties and try to have five or six of these freshly made two to three times each week.
We will also be happy to make sausages to any recipe you might have or to produce sausages for a special dietary need such as gluten-free sausages, minimum quantity 5lb in weight packed in 1lb bags for your freezer.
Tremendous Variety
All our sausages are the very highest quality Free Range Blythburgh Suffolk Pork.
Our current range of specialist sausages include:
Traditional Fulbourn Sausage based on Michael's secret family recipe and produced in-house for the last 50 years. The Fulbourn has won coveted awards both locally and nationally and we regard it as the finest on offer!
Sundried Tomato and Basil pork sausage
Cracked black pepper
Welsh dragon pork sausage with chopped leek and chilli a popular weekly favorite
Gluten-free pork sausages that are suitable for coeliac
Farmhouse chopped onion and sage the classic English sausage
Lamb with mint, or Lamb with Garlic
Local venison sausage with red wine and garlic
Black Jack pork sausage with Jack Daniels and Black pudding
If there is a particular type of sausage you would like to see in the shop, please tell us and we will endeavor to supply it.